If you are a property owner in the area, and you have been searching for some of the best pressure washing in Germantown, TN, has to offer, then please contact our company, Pro Exteriors Pressure Washing and Services, LLC.  We have a full range of pressure washing services Germantown to offer to our customers, including; commercial pressure washing, roof cleaning, roof washing Germantown, house washing, and some of the best Germantown power washing services, as well.
Our team members are passionate about the pressure washing work that we do for our customers.  We know that when you are looking for Germantown pressure washing help, that you want a team that is reliable, trustworthy, and affordable.  We are pleased to be able to offer such pressure washing in Germantown because we know that your property is a big investment for you, and we want to be your partners, in caring for your investment.
Top-Rated Germantown Pressure Washing
Whether you are interested in our commercial pressure washing Germantown TN, services, or if you are interested in Germantown roof cleaning, power washing Germantown, or pressure washing Germantown, TN, we guarantee that you will be pleased with the results from one of our pressure washing services.  We use professional-grade equipment and cleansers that enable us to provide you with the results that you expect from a group of professionals that has many years of experience.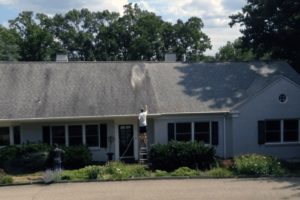 Call Today for Commercial Pressure Washing Germantown TN
With our immense experience, we are also able to offer professional Germantown roof washing, simply called soft roof washing.  We know that roofing materials are an important structure on your home and that the materials need to be cared for safely, in order to prolong their life expectancy and their integrity; therefore, we work diligently, in order to provide the best roof cleaning Germantown TN, has available to property owners.
With so many fun and interesting things to do in our area, such as exploring some of our historical sites or shopping in some of our unique boutiques, why not let the professionals take care of your pressure washing Germantown, TN, projects.
We Also Offer Roof Cleaning Germantown and House Washing Germantown
The staff from Pro Exteriors Pressure Washing and Services, LLC, welcomes the chance to work with you, anytime you are ready with your list of projects to complete. You won't be upset with our Germantown power washing, Germantown roof cleaning, or our House Washing Germantown!